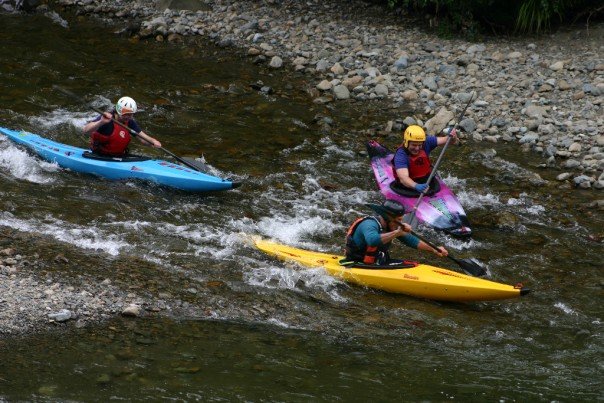 The Bandit is designed for all round white water fun. The wide hull and upswept bow provides excellent stability and manoeuvrability on the river. The defined rails allow the paddler to move around easily in the rapids gaining confidence in white water.
The Bandit is an excellent kayak for teaching river skills and taking part in school and kayak club trips.
The Bandit Whitewater kayak is currently unavaliable.
Bandit White Water Kayak
Length:
330 cm
Beam:
63 cm
Weight:
18 kg
Volume:
246 Litres
Cockpit:
80 x 46 cm
Body Weight:
Recommended paddlers weight is 45 - 105 kg
Recommended Accessories:
Paddle, Pfd, Spray Deck, Helmet, Kayak Jacket