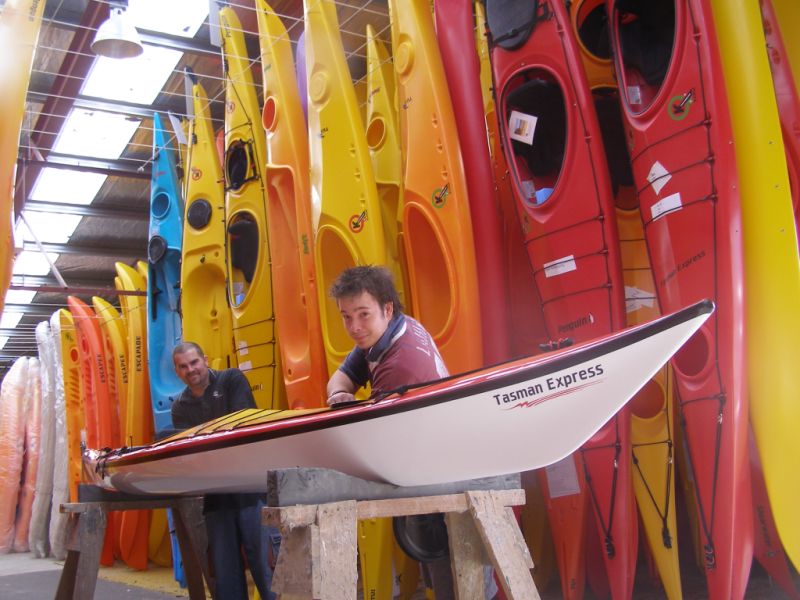 In 2017 Q-Kayaks stopped manufacturing kayaks and closed it's factory in Ashhurst. Since closing we continued producing kayaking accessories and kayak parts, most of which can be seen on our web site. If you required any of these accessories please contact use through this web site via the "contact us" option.
Located in Ashhurst, New Zealand, just a stone's throw from the picturesque Manawatu Gorge, Q-Kayaks was the largest kayak manufacturer in the Southern Hemisphere and its kayaks are used around the globe.
Q-Kayaks specialised in producing specialised kayaks for recreation, sea, white-water and competition. As the company produced only kayaks, its team is vastly experienced and it has the latest, purpose-built equipment; very precise control of wall thickness and strength can be achieved in the moulding of every craft.
Company Director Max Grant, a former national representative in both slalom and flat-water kayaking, has designed Q-Kayaks' entire product range, combining his vast knowledge of kayaking and typical kayaking conditions with his own international experience. Many of the team at Q-Kayaks are actively involved in the sport of kayaking and assist with the kayak tours and instruction courses run by Q-Kayaks.
The company was established in the 1970s as a fibre-glassing factory, which specialised in producing top quality competition kayaks for New Zealand's top slalom and flat-water competitors. In the early 1980s, Q-Kayaks expanded its factory to include the machinery needed to produce the more durable polyethylene "plastic fantastic" kayak. In 2002, Q-Kayaks expanded again, installing a third kiln, which enabled it to virtually double production.