We have a small selection of Books and Mannuals for sale at Q-Kayaks Ltd.
Fiordland and Beyond - This book tells of the incredible journey of 81 days, undertaken by a Father and Daughter to kayak around the South Island of New Zealand. On the 29th April 2007, Melanie and Max set out from Jackson Bay, not knowing that they were embarking on a trip that would take them around 2,750 kilometres of some of New Zealand's most rugged coastline.
This story tells of their fears, their doubts, and the joys that were all part of the journey. The places they visited and the people they met along the way makes for a fascinating story. Max's book shows information, photos and maps that illistrates their progress around the South Island. Please click on this link for more information on the book Fiordland & Beyond South Island Circumnavigation
Kayaking New Zealand's Offshore Islands - is Max's latest book written about his kayaking at the Islands of; the Chatham & Pitt Islands, Stewart Island, D'Urville Island, White Island, Auckland Islands, Campbell Island and Macquarie Island (Aus).
You can also buy Max Grant's Books, through these Kayak Companies - Canoe & Kayak stores throughout North Island, Watercooled Sports Dunedin & Paddler Zone Christchurch.
Max entered his book into the 2016 Mountain Film & Book Festival which
resulted in the below award.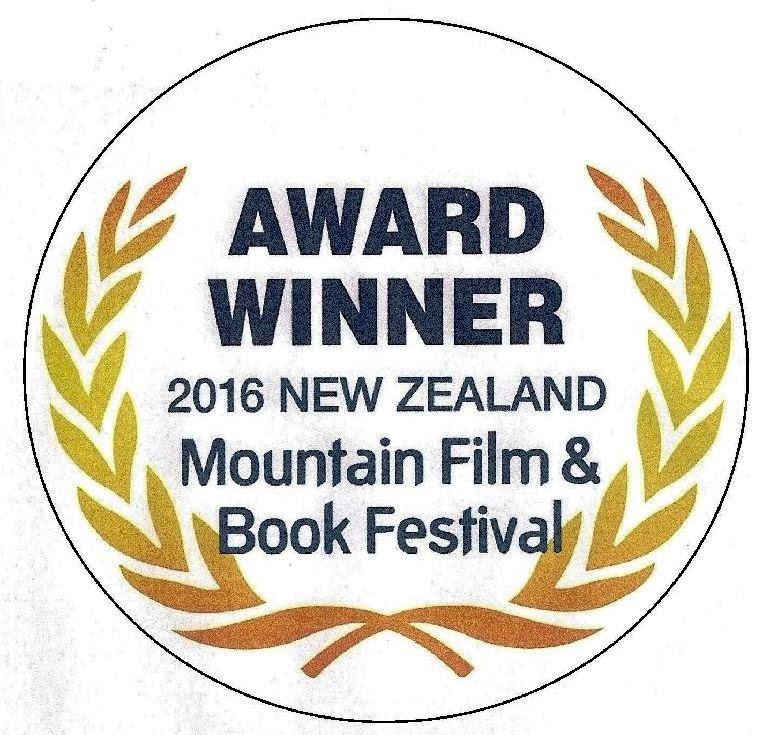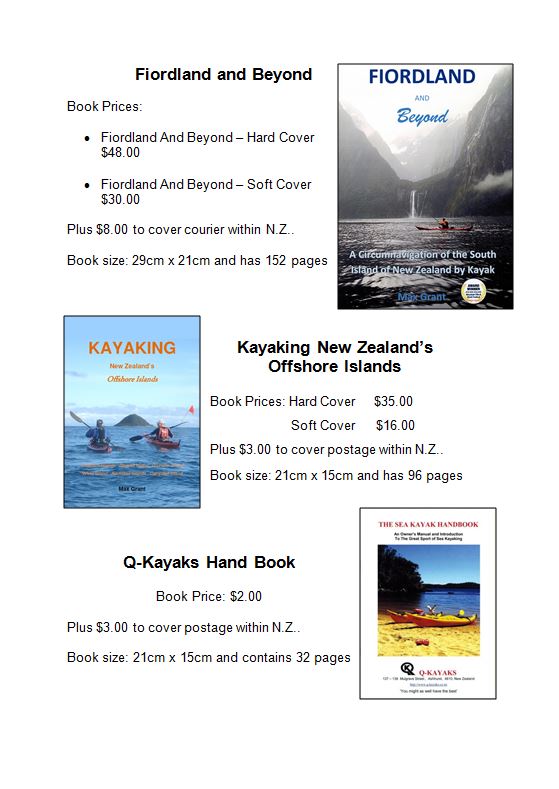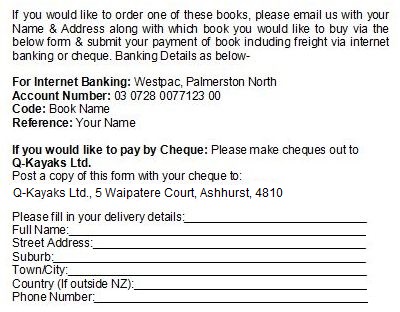 Q-Kayaks e-mail address: enquiries@q-kayaks.co.nz