South Island Circumnavagation
Fiordland and Beyond. Author: Max Grant
A Circumnavigation of the South Island of New Zealand.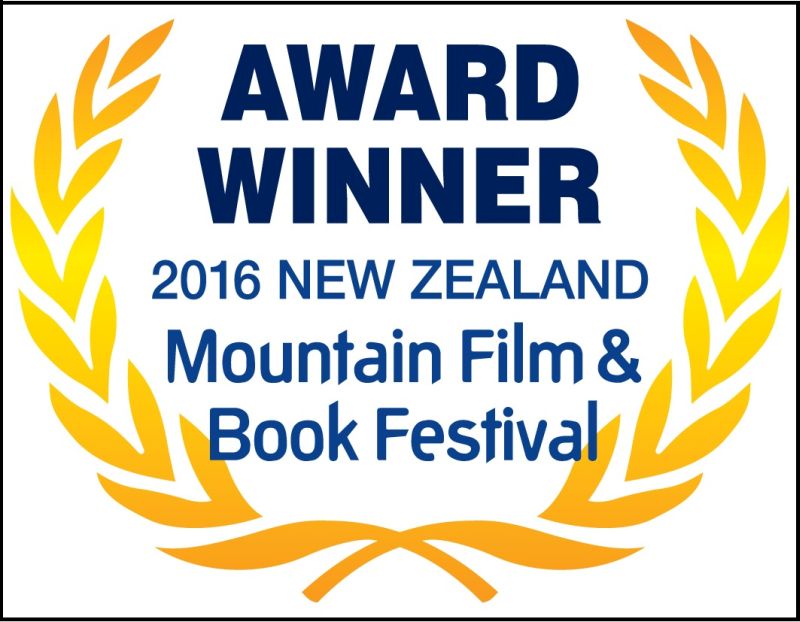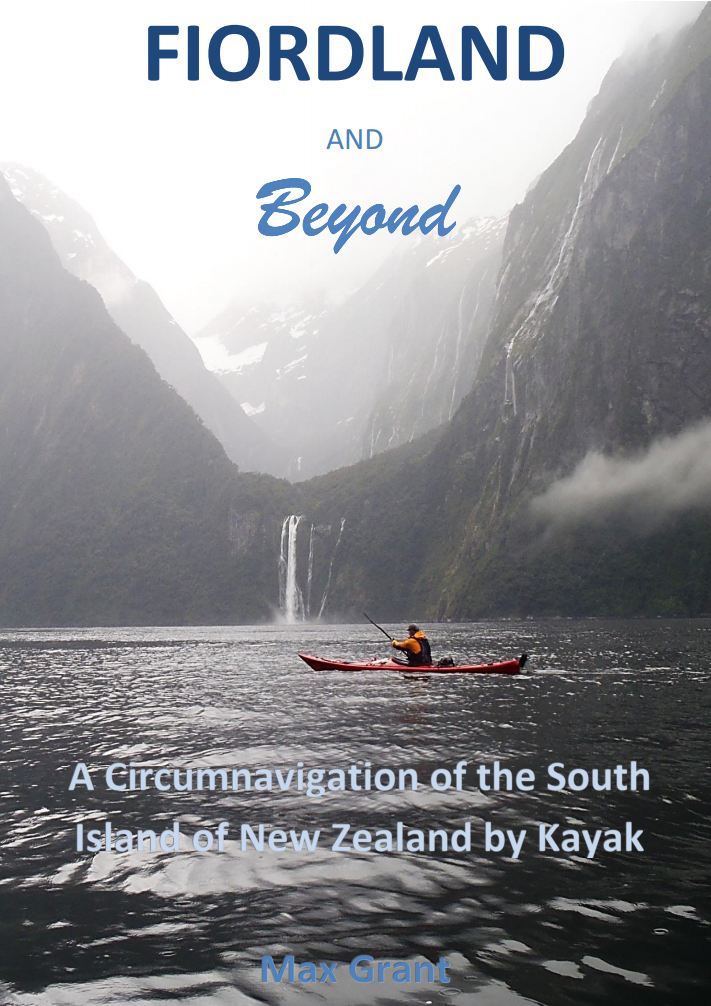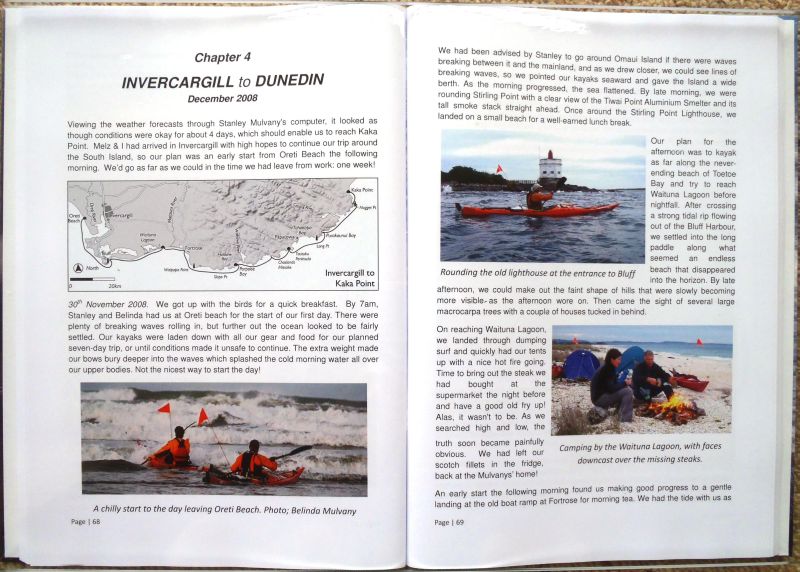 This book tells of the incredible journey of 81 days, undertaken by a Father and Daughter to kayak around the South Island of New Zealand. On the 29th April 2007, Melanie and Max set out from Jackson Bay, not knowing that they were embarking on a trip that would take them around 2,750 kilometres of some of New Zealand's most rugged coastline.
This story tells of their fears, their doubts, and the joys that were all part of the journey. The places they visited and the people they met along the way makes for a fascinating story. Max's book shows information, photos and maps that illistrate's their progress around the South Island.
Soft Cover Copy $35.00 Hard Cover Copy $58.00 Freight $8.00 throughout New Zealand.
To order online please click here Publications and Reviews
VISUAL PRESENTATIONS FOR GROUPS IN MANAWATU REGION TO RAISE FUNDS FOR OUR CHARITY - CHILD CANCER.
OUR GOAL $10,000.00 RAISED TO DATE $9158.20
We offer a visual presentation of our South Island Circumnavigation to specific organisations in and around the Manawatu. Please contact us via email enquiries@q-kayaks.co.nz or phone 06 3268667
SOUTH ISLAND CHARITY EXPEDITION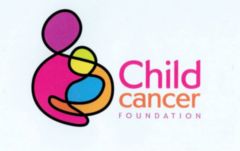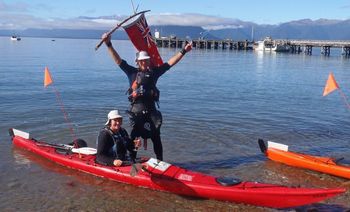 Melanie & Max completes circumnavigation of South Island.
A Kayaking trip that started as a trip around Fiordland which we continued in stages around the South Island, New Zealand.
Fiordland - March/April 2008, South Island East Coast - Nov 2009.
Picton to Jackson Bay - February 2010.
South Island Circumnavigation completed by: Max Grant and Melanie Grant
Doubtful Sound to Dusky Bay we were joined by: Ian Algie (Pahiatua), Bob Wishart (Gisborne) & John deGarnham (Christchurch)
Aim: To help raise awareness and funds for Child Cancer
Check out our Circumnavigation Max & Melz's Profiles View our updated fund raising page
View our detailed fund raising pages here - Note donations via this website are closed, please click on above link.
Our Fundraiser Online donations page has closed please refer to our updated fund raising page above.
Our progress around South Island Sponosrs For this Expedition were: