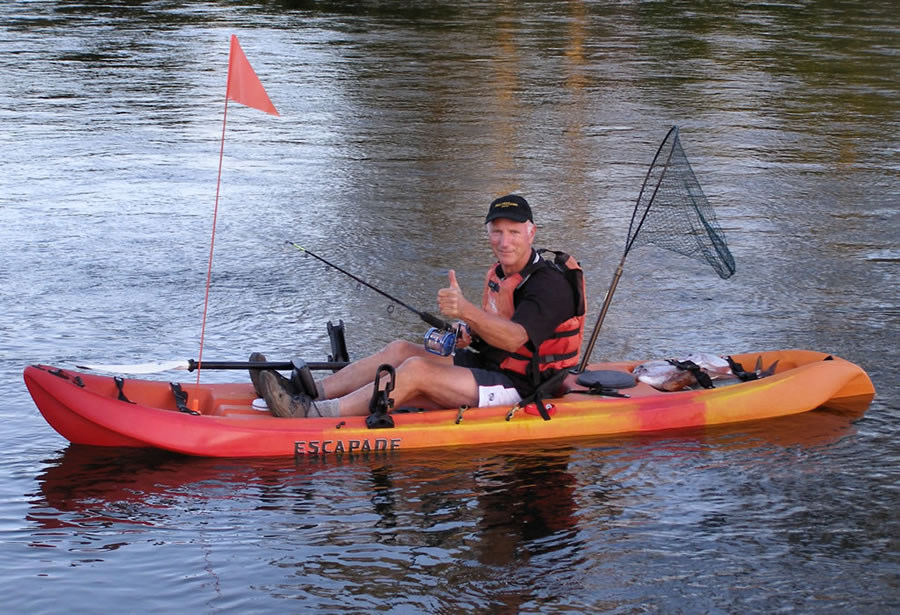 The Escapade is a multipurpose kayak suitable for touring and fun in the waves. The Escapade has an innovative "tri-keeled" hull to give greater speed and stability especially when loaded with skuba diving equipment or fishing gear. The hull shape and upswept bow also ensures good surfing in the waves. Fit a rod holder to this kayak and you won't see Dad for hours!
Fitting a clip-on seat/backrest will provide comfort and support for those lengthy paddles.
Also avaliable as Escapade ll using the same hull as the Escapade
Waltex Industries Ltd in the Manawatu have taken over manufacturing the Escapade. Contact details are on our News Page.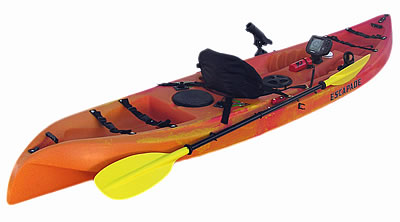 Options on how to fit out a fishing kayak, some of these accessories are not avaliable from us anymore.
Escapade
Length:
346 cm
Beam:
75 cm
Weight:
27 kg
Depth:
32 cm
Body Weight:
Recommended Paddlers Weight is 50 - 150 kg
Recomended Extra Accessories:
Paddle, Pfd, Seat / Backrest
Check out our Kayak Accessories