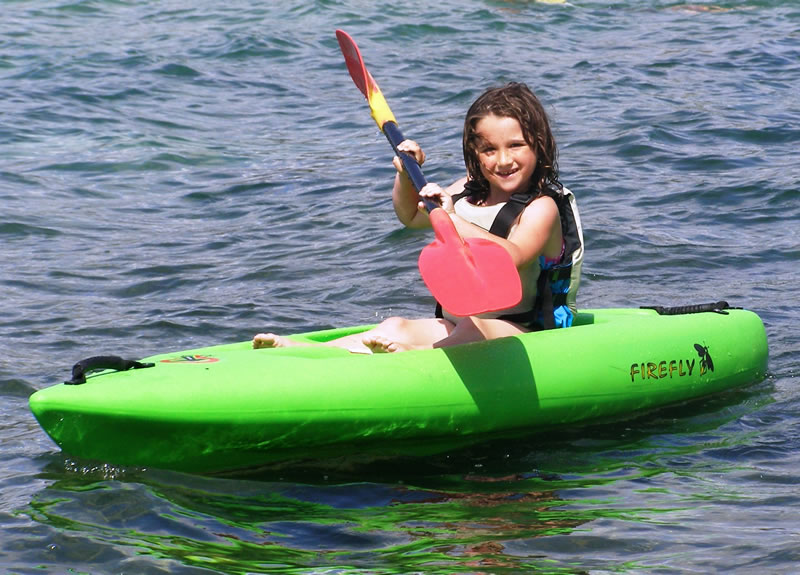 HAVE FUN IN THE SUN IN THIS WEE BEAUTY
Here is a little cracker! The Firefly is designed so everyone can have some fun. Little and light. Easy to handle and nice and stable. Here is a kayak the kids will love, if they can get Dad off it!
Waltex Industries Ltd in the Manawatu have taken over manufacturing the Firefly. Contact details are on our News Page.
Firefly
Length:
240 cm
Beam:
70 cm
Weight:
16 kg
Body Weight:
Recommended paddlers weight is up to 95 kg
Recommended Accessories:

Paddle & Pfd. Check out our Kayak Accessories