PADDLES
Safari Recreation
Safari Touring

The Safari paddle is a practical recreation paddle that is strong enough to stand up to everyday paddling. The blades are made from hardy polypropylene plastic. The shaft is available in anodised aluminium. For a warmer, more forgiving feel, you can opt for a fibreglass shaft.

Blade Size: 200mm x 480mm - 29mm shaft

Blade Colours: Yellow, Red & White only

Available as an alloy or fibreglass shaft paddle. A two, three or four-way split paddle for emergencies and canoe paddles with one blade which has a t-grip as it's handle.

Blades, Shafts and Paddle Parts, sold separately

We also have a variety of paddles in store

The Safari touring paddle has the same strong features as the recreation version, but has asymmetric shaped blades and a longer shaft to provide maximum ease through the water on longer trips. It's available in aluminium or fibreglass, and the fibreglass shaft model is fitted with rubber drip rings to avoid drips down your arm.

Blade size: 190mm x 475mm - 29mm shaft

Blade Colours: Yellow, Red & White only

Available as an alloy or fibreglass shaft paddle.
Also available as a fibreglass shaft two-way split paddle as a spare for emergencies.

Blades, Shafts and Paddle Parts, sold separately
SPRAY DECKS
Nylon Spray Deck
Made from strong waterproof nylon, this spray deck has an adjustable elastic waistband for a snug body fit, and adjustable shoulder straps. One size fits all.
Nyloprene Spray Deck
Neoprene Spray Deck
A waterproof nylon body tube, seam welded to a 3mm neoprene skirt makes this an easy skirt to get on and off. The neoprene deck has a durable "small black diamond" nylon outer layer for protection against wear and tear. An elastic waistband and shoulder straps allows easy adjustment and a loose fit on those hot days. One size fits all. Different cockpit sizes avaliable.
A snug fit to keep you warm and dry in the surf. The deck and body tube are made from 3mm neoprene with a durable "small black diamond" nylon outer layer for maximum protection against wear and tear. A rubber neoprene outer sleeve cases the shock cord around the cockpit for maximum grip to the cockpit. Available in sm, med, large and XL. Different cockpit sizes avaliable.
Day Two Kevlar Spray Deck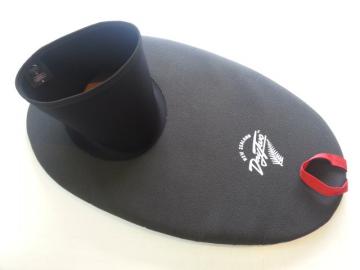 Day Two's top of the line kevlar spraydeck is made from 4mm kevlar neoprene on the deck with super sticky latex under the rim and a super tight elastic to make sure this deck is bomb proof. Avaliable in small, medium and large. Different cockpit sizes avaliable. Trialled and tested down the Grand Canyon plus many other rivers around New Zealand and Overseas.
We also have a variety of Spray decks in store in various sizes - Riot, Palm, & Rasdex.
PERSONAL FLOATATION DEVICES
Ultra Pinnacle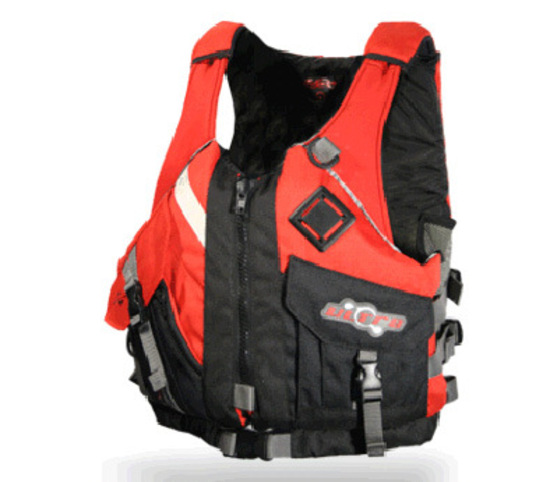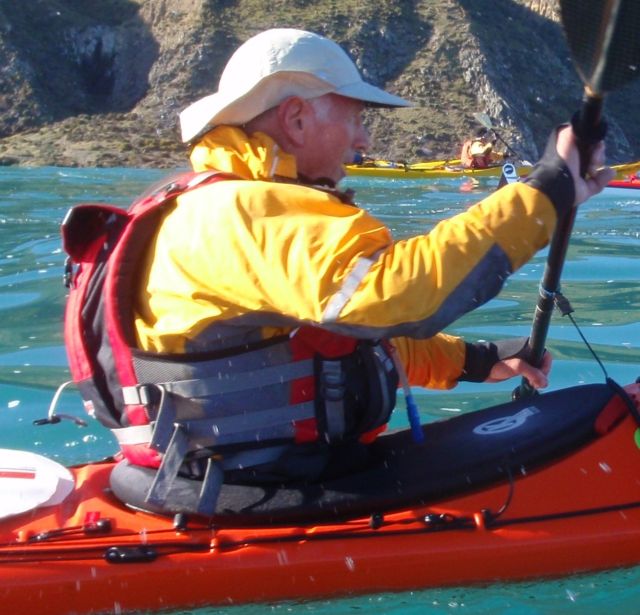 This pfd is designed for use in sea kayaking, touring, marathon and triathlons. Features include: a large zipperless designed pocket on the back for a drink bladder, flares or rescue rope. It has a variety of pockets on the front , specially designed for an EPIRB/GPS and expanding cargo pockets.
These have a front zip for easy fitting and includes multiple side adjusters for added security. The shoulder straps are made with neoprene for comfort & to allow movement.
Colors: - Safety Red Sizes: - S, M, L, XL
Ultra Blade PFD Day Two Canoe Polo Vest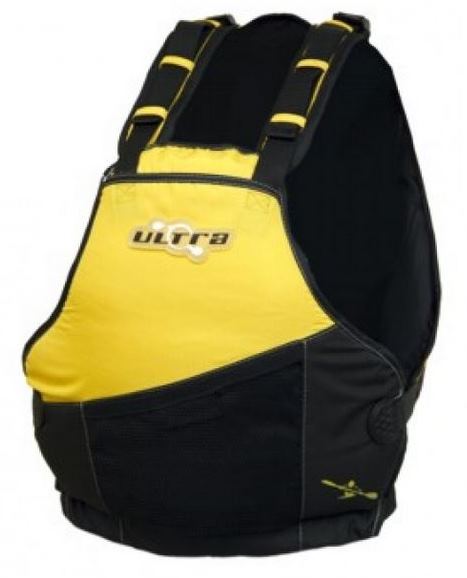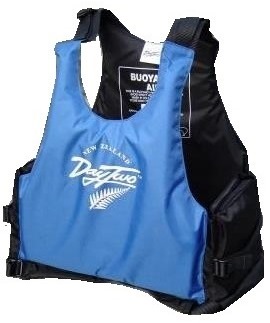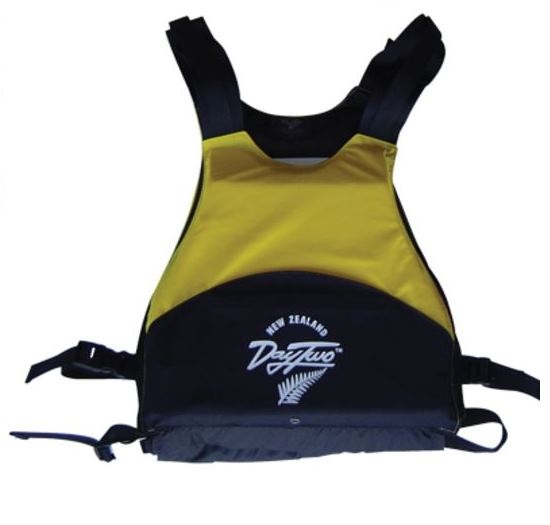 Entry level Basic PFD Day Two Canoe polo vest with padded side panels - 2 Options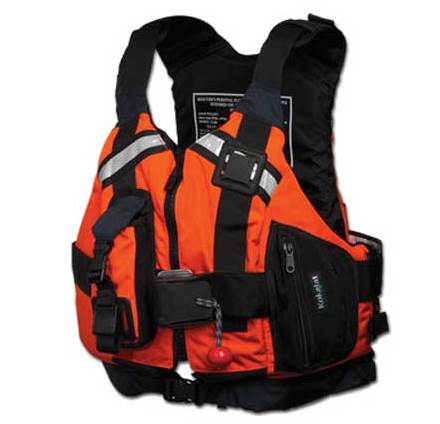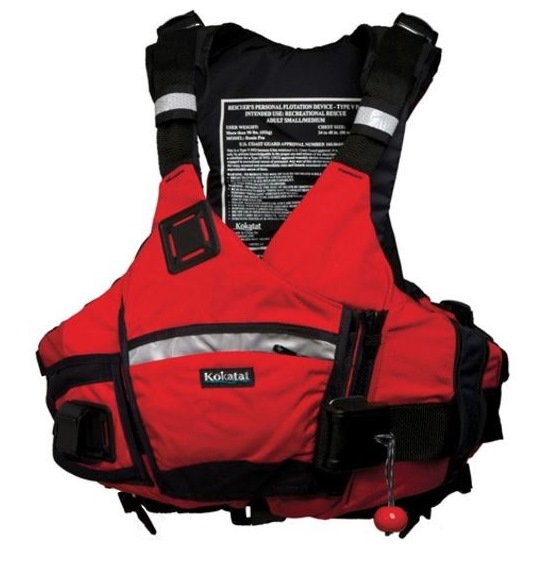 Kokatat Ronin Whitewater PFD Kokatat Guide Whitewater PFD
HELMETS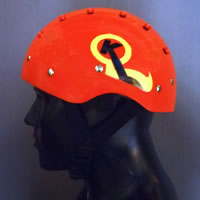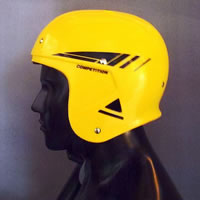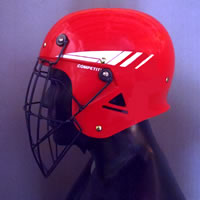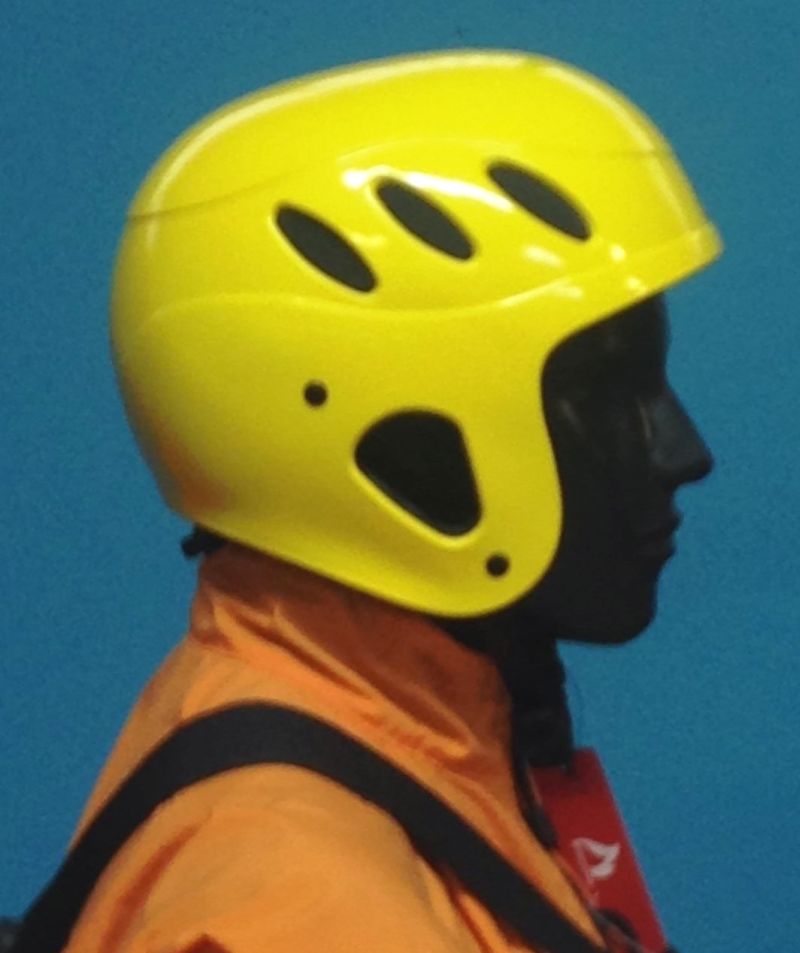 QK Basic Kayak Helmet QK Full Protection Helmet QK Full with Face Guard Predator Full Cut Helmet
QK Basic Kayak Helmet - This is our most popular multi-purpose helmet. It can be used for kayaking, rafting, climbing, caving, or any outdoor sport where head protection is needed. It is constructed from rotationally moulded polyethylene plastic and fitted with an adjustable cradle, meaning that one size fits all.
QK Full Protection Helmet - Offers protection over the ears, the forehead and also to the lower back of the head. It is fitted with an adjustable plastic cradle and webbing chinstraps for universal fitting. A faceguard can be fitted for canoe polo (a legal requirement).
Predator "Full Cut" Helmet - Lightweight helmets for all water sports with full ear coverage, adjustable chin straps; six venting/drainage holes.Colours: Yellow, Black Matte, Red. Sizes: one shell size with fit pads for S-XL sizes included. Adjustable cradle.
KAYAK TROLLEYS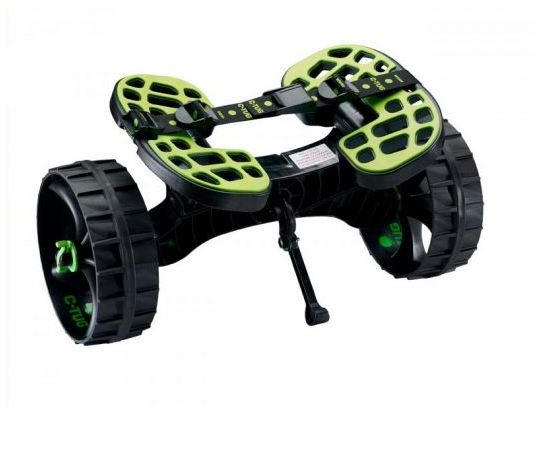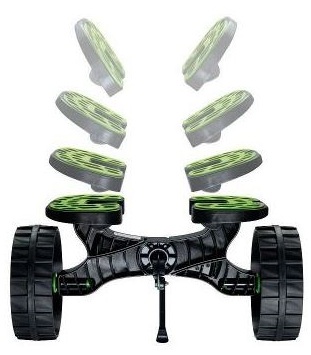 C-Tug Kayak Trolley, fits most kayaks and canoes. Also Carries Small Boats - up to 120kgs (300lbs)!
Tool free assembly in seconds, Corrosion-Free Construction, Puncture-Free, Hi-Grip Wheels.
Medium Fold-Up Carry Trolley
Large Fold-Up Carry Trolley
Suitable for sea and touring kayaks.

Fitted to the rear of single kayaks, these trolleys are easy to dismantle and pack into your kayak. Constructed of high quality stainless steel, strong webbing with 50mm clip and soft rubber pads to protect your kayak.

Medium - the dual wheels allow you to carry the kayak over soft sand.

Large - the large nylon wheels with puncture proof rubber tyres are ideal over rocks and rougher terrain. The wider base gives good stability for a larger load.
Large Sling Trolley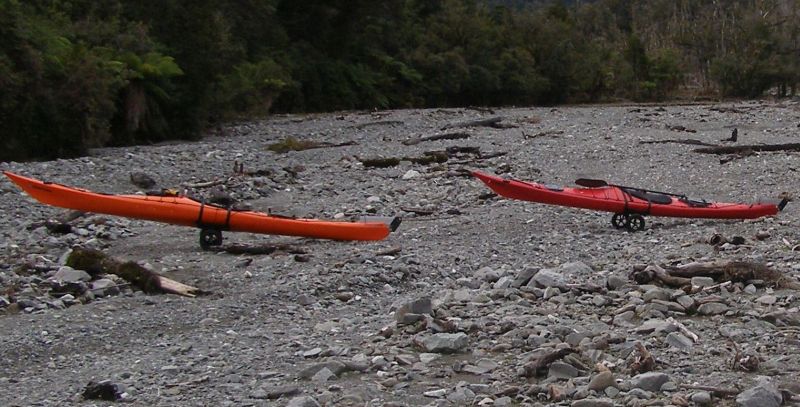 The Large Sling Trolley is suitable for carrying single, double and sit-on-top kayaks. It is fitted to the centre of the kayak, which enables a large load to be carried easily. It is available with narrow wheels for rough terrain, or wider wheels for soft sand. The nylon - mesh sling can also be used as a seat/backrest on the beach.