The Swift is an easy handling and stable sit-on-top kayak, with a hull shape similar to that of a sit-in kayak to give it greater speed. The standard Swift comes rigged with a rudder and storage compartments, making it the ideal craft for those longer trips or a day out fishing beyond the breakers. This craft is a high performance kayak which for fills your expectations and will give you many hours of pure enjoyment.
Standard fittings for the Swift are snap-down end toggles, fishing rod & flag holder, adjustable footrests with rudder control, front & rear hatches, drainage portals with sealing bungs, retractable rudder, deck storage areas and fittings for a backrest/seat unit.
We only have one Swift in stock in red colour. Check out our Specials Page for prices.
*NEWS FLASH* - Mission Kayaking have taken over manufacturing of our Swift, Penguin, Shearwater, Skua and Southern Endeavour + our recreation Strike.
Contact details are on our homepage.
Swift
Length:
450 cm
Beam:
62 cm
Weight:
23.5 kg
Depth:
30 cm
Volume:
245 Litres
Seat Area:
133 x 47 cm
Body Weight:
Recommended paddlers weight is 55 - 110 kg
Recommended Accessories:
Paddle, Pfd, Seat Backrest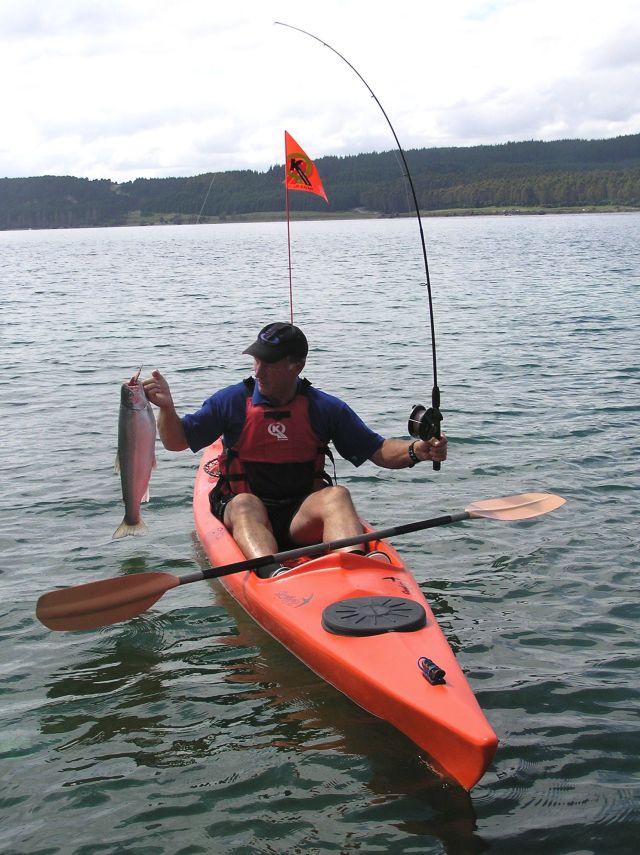 Trout fishing at Lake Taupo