Kayak Tours / Freedom Hire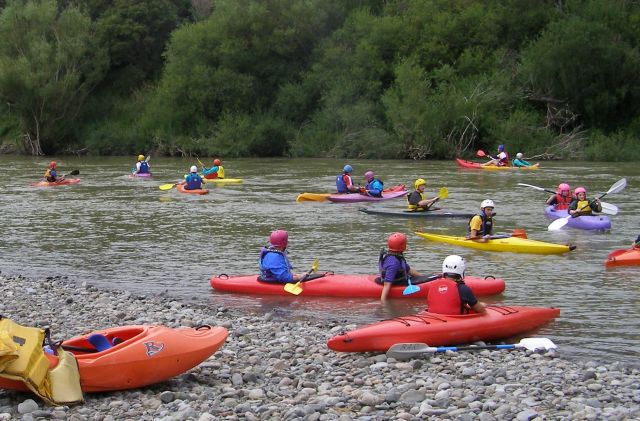 Our Season for Kayak Hirage is from Mid October to mid-April. Due to high flood levels we have finished our season, this will start again in mid October.
Basic Kayak Session / Freedom Hire
The team at Q-Kayaks not only sells NZ made products around New Zealand & Overseas we also cater for basic kayak sessions to learn, play and have fun. Our focus is mainly for schools groups, families and social groups.
We also run basic kayak training for multisport or people wanting to train with others at our preferred venues. This will start in November.
Our venues for School and Social groups include:
Manawatu River at Ferry Landing, Balance -
This is our preferred venue as the river is slow flowing. It;s a great location where we can base ourselves and teach the basic's before entering the water. We then take you up river to practise your skills and play before heading downstream through some rapids before our get out point. There is no need to shuttle cars as we can walk back up to the starting point. There is a cafe over the bridge and accomodation near by if need. Other activies near by include: Horse Treking, Bush walks, Mountain Biking etc, great for that school camp, cooporate group or friends and family to enjoy.
Manawatu River at Ashhurst Bridge -
This is a great spot on slow flowing water if you have limited time and you want to have a go at kayaking or even try kayaks before you buy.
Our flat water venues include Centennial Lagoon, Palmerston North and Foxton Estuary -
The Centenial Lagoon is a great base for school kids that are unable to go to far. We'll spend time teaching you all you need to know before we get in and take you for a trip around the lagoon.
The Foxton Estuary is a great trip to kayak amongst the wetlands with native birds. Another great spot for kayak training. We start out trips at the boat ramp in Foxton where we have a choice to explore upstream to the wetlands or downstream to the lower Manawatu River.
Bookings Essential -
Our base is in Ashhurst. Ashhurst is the gateway to the Manawatu River and home of river adventures. From the Ashhurst Domain you have full veiw of the Ruahine Ranges, the Tararua Ranges and the wind farm.
Safety - Q-Kayaks maintain the right to cancel or change venues if conditions are deemed to be unsafe. All activities will take place on water of no more than grade 1: Slow flowing with rapids of small regular waves. The passage is clear & easy to negotiate.
What you should bring
If you are going on one of our trips or if you plan to freedom hire, you will be supplied with kayak, paddle, helmet & Pfd (Personal floating devise). You will need to bring adequate clothing i.e thermals, light parka, sand shoes or sandals. Kayaking times vary between 1 hour to 3 hours so it would be handy to have these items - snacks, a drink, sunscreen & a waterproof camera.
Freedom Hire
Wanting your own freedom to do a trip on your own without a guide, you can hire a full kit of kayaking gear from us including kayak, paddle, helmet and Pfd. We prefer people to kayak in groups of two or more for safety reasons.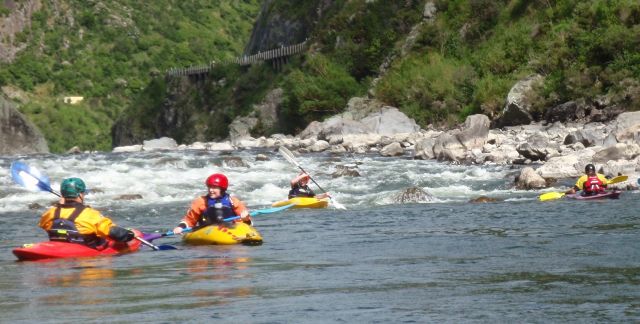 Local's making the most of the evenings, paddling up to the rapids from the Gorge track carpark.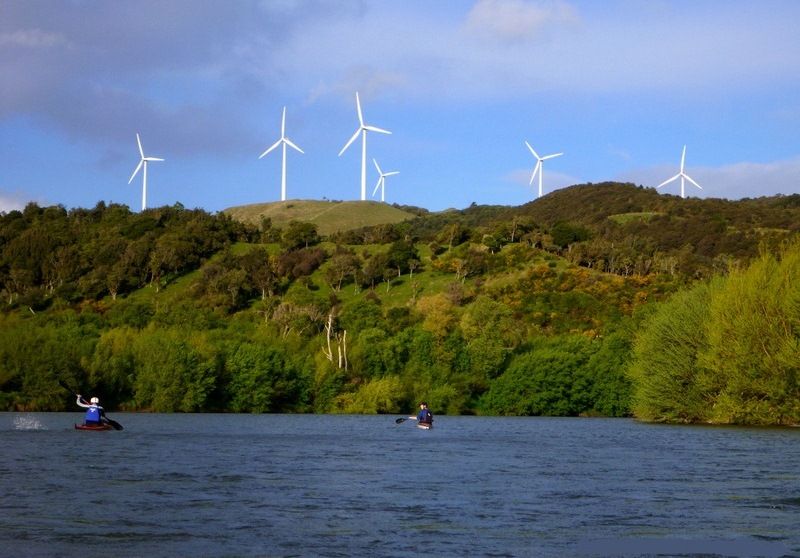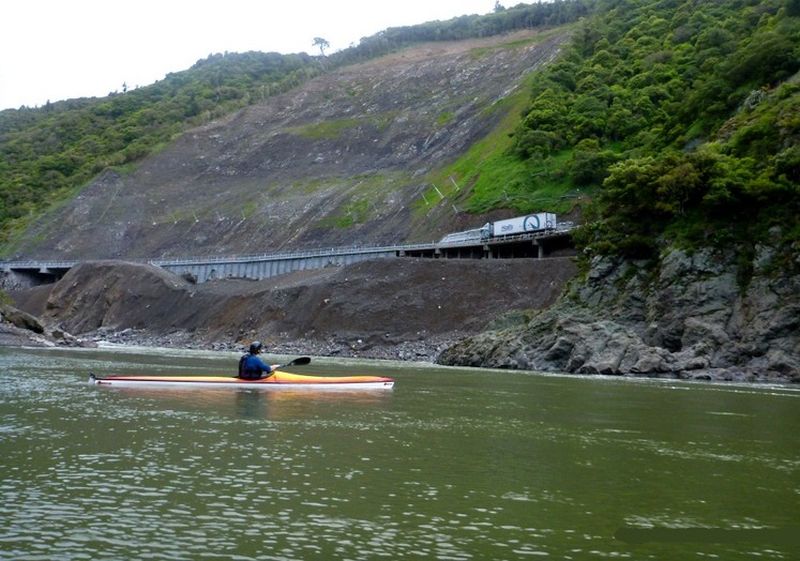 Kayak Training up into the Manawatu Gorge Manawatu Gorge Slip - Kayak Trainning
Freedom Hireage
Q-Kayaks has a full range of recreation & sea kayaks and gear for hire. Please contact us for rates and special prices for groups or multi day bookings.
For hireage rates for any of our gear, please contact us on 06 3268667
Our 2017 Season for Kayak Hirage is from Mid October to mid-April
Click here to view the local Kayak Club - Ruahine White Water Club information and list of planned trips & events